Bottleless = Hassle-Free
FREE Seven-Day Trial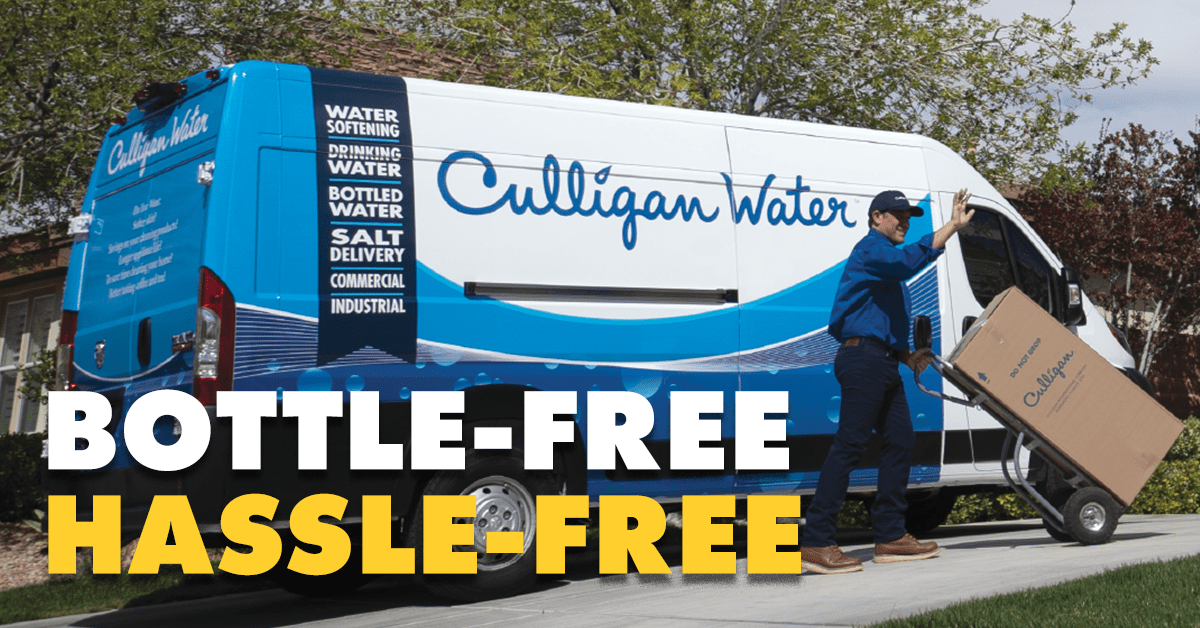 Explore the benefits of bottleless water coolers from Culligan!
Increased Safety Measures: New hands-free dispensing options improve safety and limit direct contact with shared surfaces.
Cost Savings: Skip the delivery contracts and pay only 2¢/gallon!
Time Savings: Bottleless water coolers eliminate the need to store extra bottles and swap out empties, saving both time and labor.
Improved Taste and Unlimited Supply: Reverse osmosis filtration technology reduces up to 99% of harmful contaminants* and results in a crisp, fresh taste.
Better for the Environment: The virtually unlimited water supply rids your home or workplace of plastic bottle waste.
Start saving storage, time and money when you switch to a Culligan Bottleless Water Cooler! Contact your local water expert to get started with a FREE seven-day trial — no obligation required.
Limited time offer. Dealer participation varies. See dealer for details. Contaminants may not be in your water. ©2021 Culligan International Company.