Culligan Aquasential Tankless Drinking Water System Promo
No One Filters More Than Culligan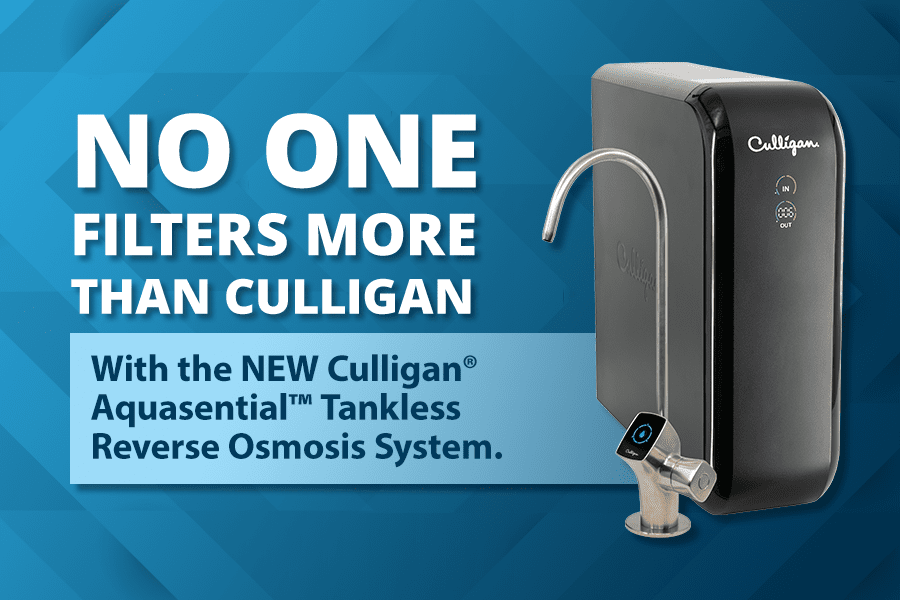 With a Culligan drinking water system, you have your own in-home bottled water machine.
Benefits of the NEW Culligan Aquasential Tankless Reverse Osmosis (RO) System:
Produces more than 600 gallons of cleaner, safer drinking water per day - no storage tank required
Specialty filters (14 different combinations) allow for a completely custom solution to address all kinds of water issues
Automatic self-cleaning feature minimizes upkeep and maintenance
Modern, space-saving design takes up 2/3 less space than traditional RO systems
Leak-detection & auto shut-off features result in fewer worries
Rent a Culligan Aquasential Tankless Reverse Osmosis drinking water system for only $19.95/month for the first 3 months!
Limited-time offer. Dealer participation varies. See dealer for details. Contaminants may not be in your water. ©2021 Culligan International Company.